For those of you that have been with us for a while and have some older domains, Mailprotector recommends updating the MX records. These new MX servers offer improved compatibility with TLS connections. The older records will continue to work in most circumstances but the new ones may help when a sender enforces TLS connections.
If your MX needs updating you will see "Incorrectly configured" for the MX Records Status.
To find this status you need to navigate to the domain view in Mailprotector. So open your reseller account -> open the customer -> select a domain.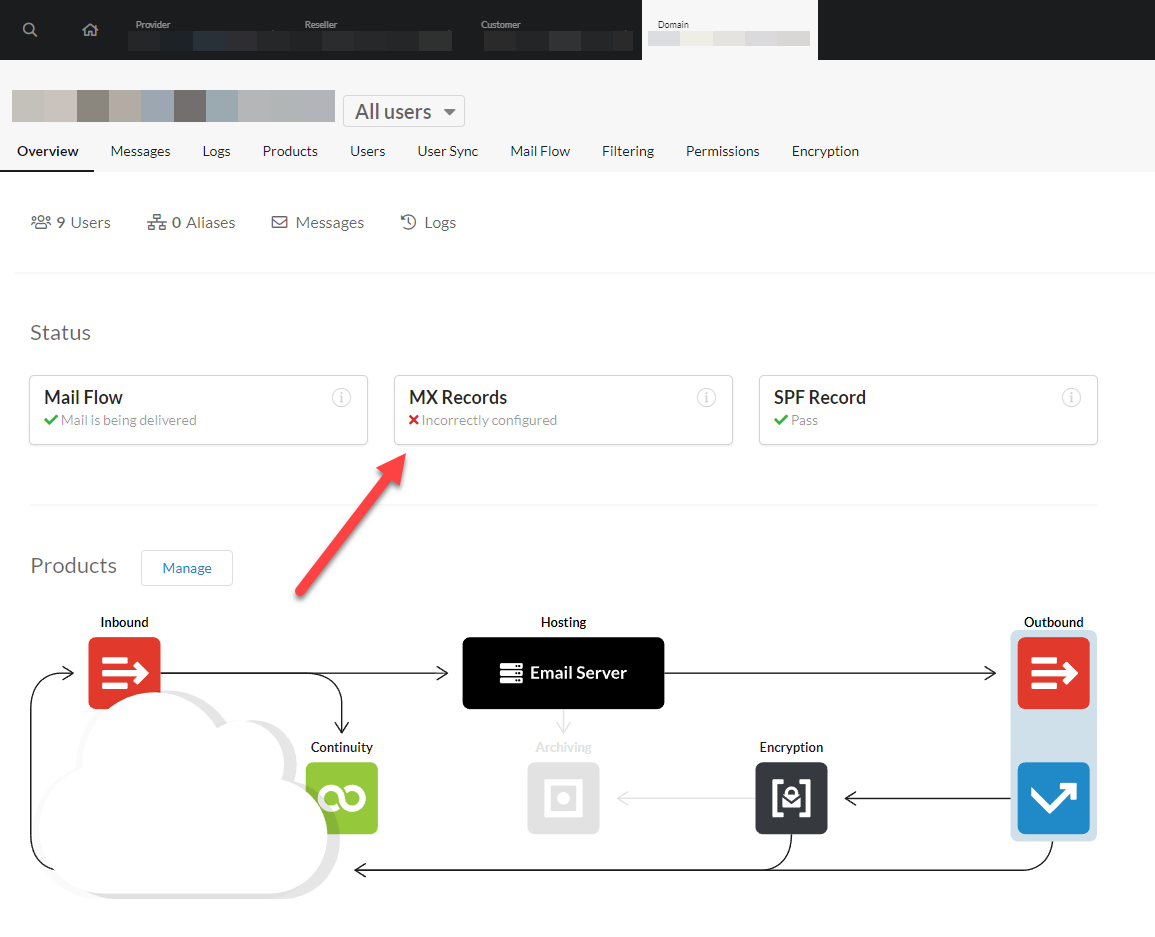 Click on that box to see the recommended MX records. All that is changing is the ".com.us" is replaced by "-com.inbound" (dot replaced by a dash, and "us" replaced by "inbound")
Updating the MX records will not disrupt email delivery.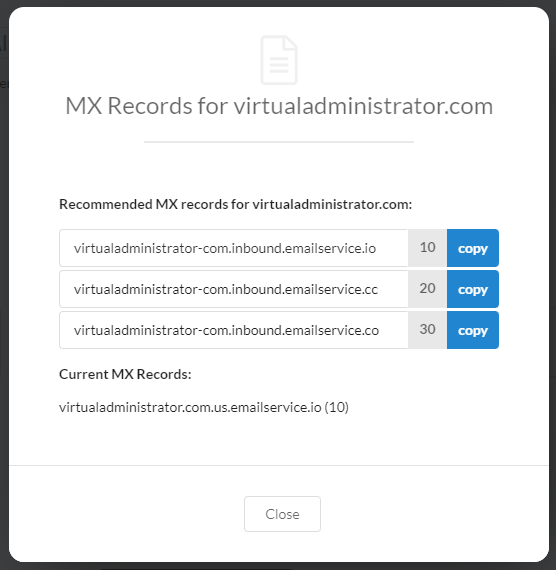 To update your MX records you need to log into your domain DNS host and update with the records available in your Mailprotector console.
While this change isn't required yet, it is a good idea and will improve your mail deliverability for the domains under your care. So we are highly encouraging partners review the domains they are managing to ensure they are using the latest MX Records.