Frequently Asked Questions
Does this work on Servers?

Neushield will work on servers, however, it is recommended ONLY for Fileserver based servers. Servers running Active Directory, Databases, or other high IO setups likely will conflict with Neushield and not work properly.

A good setup for these kind of servers would be to back up to a local device running Neushield and then protect the server backups with Neushield and then restore from there in case of a breach.

Can you protect databases with Neushield?

Neushield will only work on very small databases. Database support is currently in active development. Until that feature is officially released we do not recommend protecting databases to preserve data integrity.

Can you protect NAS drives or mapped drives with Neushield?

Because of how Neushield works mapped or NAS drives will not be protected. In order to protect a NAS device it is recommended to connect it to a device via iSCSI which will give the server the level of access to protect the files on the NAS device.

What is protected by Neushield?

Neushield will protect the user directory by default (assuming it hasn't been moved from its default location on the C:). Additional directories can be manually added for Neushield to protect.

System and Program directories are covered through a form of system restore that Neushield backs up to a protected directory. This is a different form of protection than the data folders are covered with.

By default Neushield will only protect files up to 2GB in size. You can change this behavior in the Neushield console.

What Operating Systems Does Neushield Work With?

Neushield will only function on Microsoft Windows on an NTFS filesystem. Other filesystems and operating systems are currently not supported.

When are file changes committed?

By default file changes are rolled down to the drive on a daily basis (this behavior can be changed). Changes are NOT committed over the weekend.

How many Revisions to you keep of files on the hard drive?

Default configuration is 7 revisions with a 24 hour window between roll-downs.

How much storage does Neushield add to the hard drive?

Default configuration sees roughly a 10% increase in storage on the hard drive. This can be increased or reduced by changing the number of file revisions Neushield maintains in the Filesystem.

What is the CPU and Ram usage? Is there any other overhead?

Neushield uses very little extra resources. Average 1-2% CPU usage during file read and write requests and under 50MB of ram usage on average.

Can you just permanently lock a file from changes?

Yes. But lockdowns will reset when the windows machine is restarted.

Is everything done through the web portal? Or does it require any work on the machine itself?

All actions can be done through the web portal. File restores can be executed through the local agent if they have not been disabled by the web portal.

Are there any known conflicts with any current AV software, backup software, or remote management software?

There are not any known AV conflicts that we are aware of.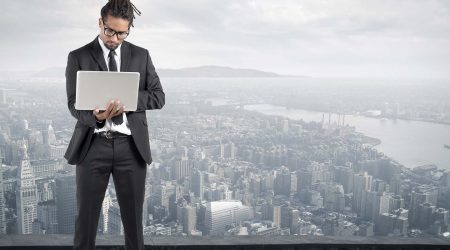 Go!Manage – MSP Remote Support Tool
Go!Manage is the premier RMM Bundle from Virtual Administrator. Powered by Kaseya, Go!Manage offers Webroot or Kaspersky for AV. You will get training and over 10 years worth of automation scripting at your disposal to make running your MSP easy. Click in to learn more!