Frequently Asked Questions
Do I have to pay for Aliases and Distribution lists?

Mailprotector is charged per User, not per Mailbox. This means that Aliases, Distribution lists, Shared folders, and several other box types are not considered billable with Mailprotector.

If you have any questions, you can feel free to reach out for detailed pricing information.

Does Mailprotector offer Email Hosting?

Mailprotector offers both POP and Exchange email hosting solutions. Contact us for more information on Exchange+ and CloudMail.

Can you sign a HIPAA BAA Agreement?

New for 2019 Virtual Administrator will now sign BAA agreements with partners for Mailprotector related services including Bracket and SecureStore.

How Does the Bracket Encryption Secure My End-Users without a Password?

Bracket uses a combination of email token links and geolocation in order to track users. This method is as secure if not more secure than the old-fashioned username / password combo. Plus your end-users and their email recipients will be able to further secure their boxes with an encryption key and/or SMS two factor authentication.

Can I control the level of Spam Protection?

Mailprotector offers complete mail filtering controls to allow you significant control over what mail ends up in your user's inboxes. You can turn up or down the filtering on a client, domain, or per user basis.

Mailprotector also contains detailed content filtering rules to control the email based on content within the emails and/or headers if you need more fine-tuned controls (this also plugs into Bracket for auto-encryption).

Will you help me set up my account?

Virtual Administrator has a complete video training course to give you a complete overview of the Mailprotector portal. We also do live training with our partners free of charge. You can schedule a live training session and we'll walk you through your first client setup so you can feel comfortable with how Mailprotector works.

Is the web panel complicated?

Mailprotector is a powerful service, but their web panel is quite simple and easy to grasp. The only complexity in Mailprotector's service is the inherent complexity in email deliverability which can be difficult to wrap your mind around. 

Mailprotector has done a wonderful job simplifying this process and making it easy to work with. Utilize our live training to get a heads up on any gotchas with the management portal if you are feeling uncomfortable. We are here to make this job easy for you.

Do you work with Office 365, G Suite, Rackspace, etc?

Mailprotector's inbound email services are compatible with most email hosts. Outbound services such as Bracket and SecureStore are more strict in their compatibility. They are compatible with Office365, on-premise Exchange, and the business edition of G Suite. If you have another email solution then you will need to confirm if it supports an Outbound Gateway for email in order for Mailprotector to function properly.

You can always reach out to find out specifically, or sign up for our 30 day trial to see for yourself if it is compatible.

What is offered on the trial?

Virtual Administrator trial accounts are full fledged and unencumbered accounts. When your trial ends you will continue with the same account with no migration process.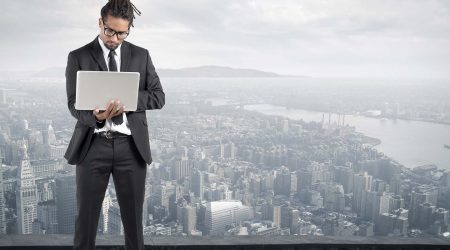 Go!Manage – MSP Remote Support Tool
Go!Manage is the premier RMM Bundle from Virtual Administrator. Powered by Kaseya, Go!Manage offers Webroot or Kaspersky for AV. You will get training and over 10 years worth of automation scripting at your disposal to make running your MSP easy. Click in to learn more!