Virtual Administrator uses their parent organization's (Network Depot) payment portal to accept payment for open invoices. You can access Connectbooster through the link above.
If you have not yet signed in to Connectbooster then you will need to request an account. You can do so by clicking the "request account" button on the Payment Portal login screen.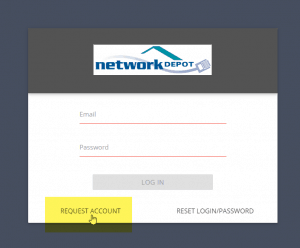 Our team will send you a welcome email within 1 business day so you can log in and vault your credit card.
If you have any questions, then reach out and contact us.
How to Vault Your Credit Card
Welcome to Network Depot!   In order to efficiently process your payments each month, we need to have your credit card on file.   Our system uses ConnectBooster to sync invoices from our billing system (ConnectWise) and QuickBooks with a secure web portal that you can use and self-manage.   The benefit of this system is that Network Depot staff will NEVER have full access to your credit card information!
Please follow the three simple steps below to load your credit card information and pay invoices.
STEP 2:  Login using your email address and portal password.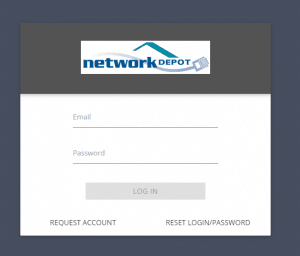 If you don't know your portal password, click the Forgot password  link and the system will send you your password if we have one on file.
Please note:  If you do NOT receive an email within a few minutes, it means that there is no password in the system for you.   If this happens, please email to AR@networkdepot.com and we will create a password for you.
Step 3:  Enter your credit card(s) into the system.
From the dashboard, select New Payment Method then click Credit Card then click Next.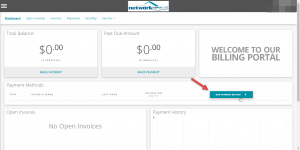 Select Add Credit Card

Fill out the credit card information at the top. Note:  Friendly name is anything that helps your remember the card
Enter Billing Address that matches the card at the bottom
Press Save Payment Information to enter the credit card into the vault
When you return to the dashboard you will see your credit card entered.   Log in any time to make changes to your credit card, or add additional cards.
If you are new client, please email us at AR@NetworkDepot.com when you have finished the setup so that we may activate your account.
If you have any questions or problems, feel free to email us at AR@networkdepot.com or call us at 703-264-7776 Option #3