Offer Industry Leading Email Hosting, Spam Protection, Encryption, and Archiving.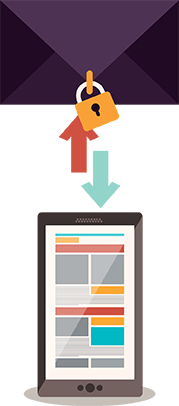 CloudFilter Email Security
Mailprotector doesn't use "perimeter blocking" services like other Email Security solutions on the market. Instead, the end-user is able to view all email delivered to ensure they never miss a message because some server made a bad decision to block something. With their unique spam filtering solution, Mailprotector will assign a spam value to every email that comes in making sure that spam mail sinks to the bottom of the list while delivering real email to the end user.

Bracket Encryption
Quite possibly the easiest Email Encryption in the IT world. No passwords, no complicated systems, no software downloads. Simply put [Brackets] around your email subject line and your email will be encrypted and protected from prying eyes.

Exchange+ (2016)
Upgrade your hosted email experience with Exchange+ powered by the latest Microsoft Exchange 2016 edition. Get all the powerful features of Hosted Exchange coupled with the features of Mailprotector. No need to manage a server and migration is a breeze! Plus add a copy of Outlook for a small additional monthly fee.

XtraMail
Mailprotector can cover for when your email provider drops the ball. When the server stops accepting mail due to an outage or misconfiguration then Mailprotector's XtraMail will kick in and spool mail allowing the end user to view the email on Mailprotector's server without their email server. This can be invaluable when your regular mail server puts you in a tough situation.

Safe Send
Protect your clients from embossing and potentially dangerous virus situations with Mailprotector SafeSend. SafeSend will scan all outbound mail and ensure that it doesn't contain sensitive data, spam, or viruses. You can also auto add important email footer information to all outbound mail for an organization with SafeSend as well as integrate with SecureStore to archive all outbound messages.

SecureStore
Meet important industry compliance with Mailprotector's SecureStore. Auto-Archive all inbound and outbound emails forever with no storage limits. Every message is saved, indexed, and instantly searchable.
Pricing Is Available Upon Request