kaseya it center
This is a common question we run into when people are on trial for IT Center but need to convert it into a paid account.
It is important to make sure that you convert your account before the 30 day… Continue reading →
Kaseya has released the next update to their Kaspersky implementation in their RMM tool. KAV 1.2 bring, among other things, server support.
Continue reading →
Things to try when Kaseya Live Connect (KLC) doesn't seem to be working…
In July I wrote a blog article about how to improve the performance of KLC by pre-installing the KLC modules on a scheduled basis.   … Continue reading →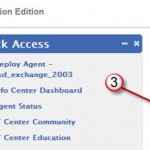 We often get asked "After my trial period is over, how do I get started?", so I thought I would share with you the steps!
Going live with Virtual Administrator's IT Center is easy, just follow the steps below.
What a wonderful webinar we had on Intel vPro. Eric Townsend from Intel, Mike Sheffey from Kaseya, and Chris Amori from Virtual Administrator shared the past, present, and future of vPro and how you can use it to save you… Continue reading →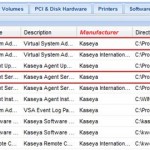 One of the best ways to keep your agents working at optimum levels is to keep them updated. There are several types of updates that come out… major version and minor updates.
Major version updates are changes to the 1st… Continue reading →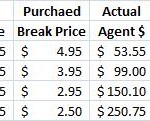 Here is a quick tip on how to save some money and at the same time get some free agents on your IT Center account.
It all has to do with price breaks.
Kaseya's IT Center is sold on-demand with… Continue reading →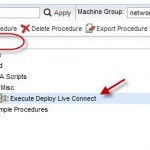 The midnight oil is burning over at Kaseya's KLC dev team, and every release makes the product better and better, however, one of the downsides is that the code has to be updated more frequently, and many report delays in… Continue reading →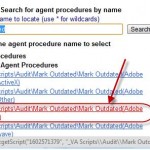 Some of you may have seen our Webinar on using Kaseya K2 to audit your machines,  to verify the versions of 3rd party software.  In short, you run the script(s) on the machines you are auditing, and the… Continue reading →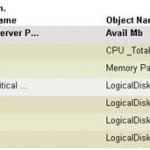 Troubleshooting Monitor Sets that are Not Responding
Monitor sets are an important part of Kaseya's ability to maintain the health of your servers and workstations. Monitor set can perform three separate tasks,   monitor Windows PerfMon counters (Counter Thresholds), monitor… Continue reading →