Blog
10 Security Bulletins were released – 2 Critical, 8 Important, and 0 Moderate This Month In Brief
We have not uncovered any widespread problems with any of these patches and are releasing all of them.
MS13-037 and MS13-038 are a… Continue reading →

Some of our partners are noticing a few Windows 8/2012 machines are failing to scan properly. Windows 8/2012 require users to Opt-in to the Windows updates server.  If machines Opt-out the WUA service will not work and because… Continue reading →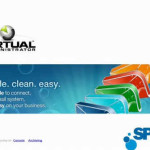 In the three videos below, Eric Pinto shows off Spam Soap's archiving product. Archiving is a fantastic tool for MSPs who are working with companies that have a lot of government restrictions, legal issues, or other things. This is perfect… Continue reading →

As Mother Nature starts warming the air, we thought we would try to heat up your backup sales with some special "Spring Fling" pricing on all Intronis backup quantities less than 500GB.
Starting immediately, you will pay the 250-499GB price… Continue reading →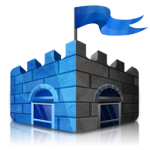 Kaseya offers (depending on which package you have with us) not one, but two powerful Anti-virus modules (Kaspersky or AVG). There is also the anti-malware module (Malwarebytes). But sometimes, for whatever reason, you may not decide to be using the… Continue reading →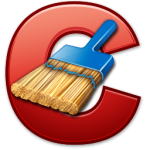 CCleaner is a powerful temporary file removal tool released by Piriform. Their tool has been an invaluable part of our toolkit for a long time, and it is one of the earliest tools which we automated through Kaseya.
Since CCleaner… Continue reading →
One of Kaseya's best features is the minute size and non-intrusive nature of the Kaseya agent. It's small, compact, and normally (unless you modify it) leaves a stylish little "K" symbol down in the system tray. This little icon does… Continue reading →
Update 4-25-2013:
To determine if a machine has the bad update look for  database version 913041512.  Any definition version other than 913041512 is fine. This specific update version with the issue was only available for download for a… Continue reading →
This was nifty, to put it bluntly. Maybe not the most practical thing, but I could see having something like this handy if you want something you can throw into your bag. Its probably also good for working with racked… Continue reading →
Anyone who knows me knows that I'm a total WordPress addict. I love the platform for developing websites and have done a ton of custom development for the Virtual Administrator website as well as many others.
However, with the popularity… Continue reading →